Advisory Committee for Library Services (ACLS)
Membership
The Advisory Committee for Library Services was formed in 2019 to provide leadership and guidance to the direction of current and future library services for the College. The Facility Master Plan recommended that we close the current location of the library and since that is a 10-year plan, this advisory group will guide that effort.
As of February 2022, we are not working to make plans and vacate the pink library building by July 2022.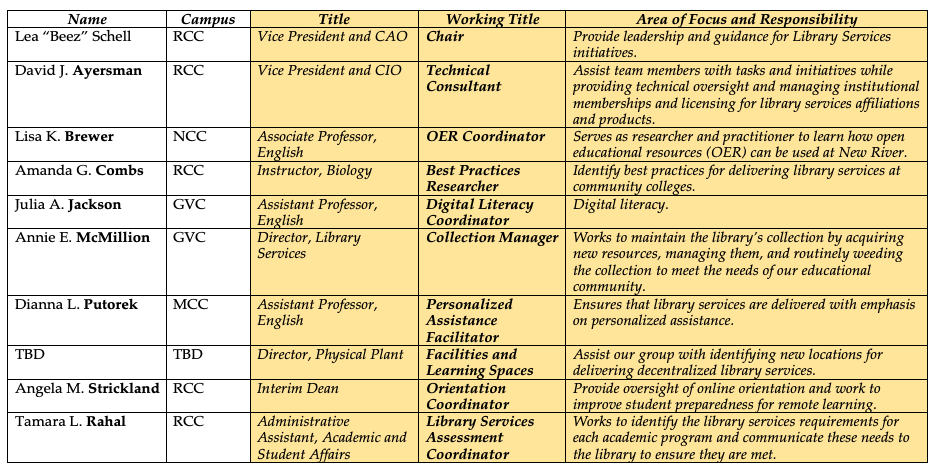 Charge
Serve as ambassadors for library services by educating others and sharing information about library resources and services.
Participate in researching best practices and current delivery methods in use throughout higher education for library services.
Collaboratively develop a 5-year plan for library services that will incorporate best practices while vacating the pink library building (before 2026) and improving access to services throughout our 9-county region.
Goals
Facilitate and encourage usage of library services throughout the New River CTC curriculum where appropriate.
Improve access to library services.
Identify appropriate metrics to measure library services and periodically review them to adjust services to meet changing demands.
Collect user data to guide decisions regarding library services.